Description
What are Lord Muck Professional "Faux Nails"
"Faux Nails" are perfect for creating Designer Press On Nails for those clients that cant wear nails. Perfect for those weddings, proms, Hot date, Halloween, Christmas, Valentine's Day and other festivals.
'Faux Nails are also used as a Soft Gel Nail Extension System using your favorite Base Coat Gel to cure and adhere to the nail.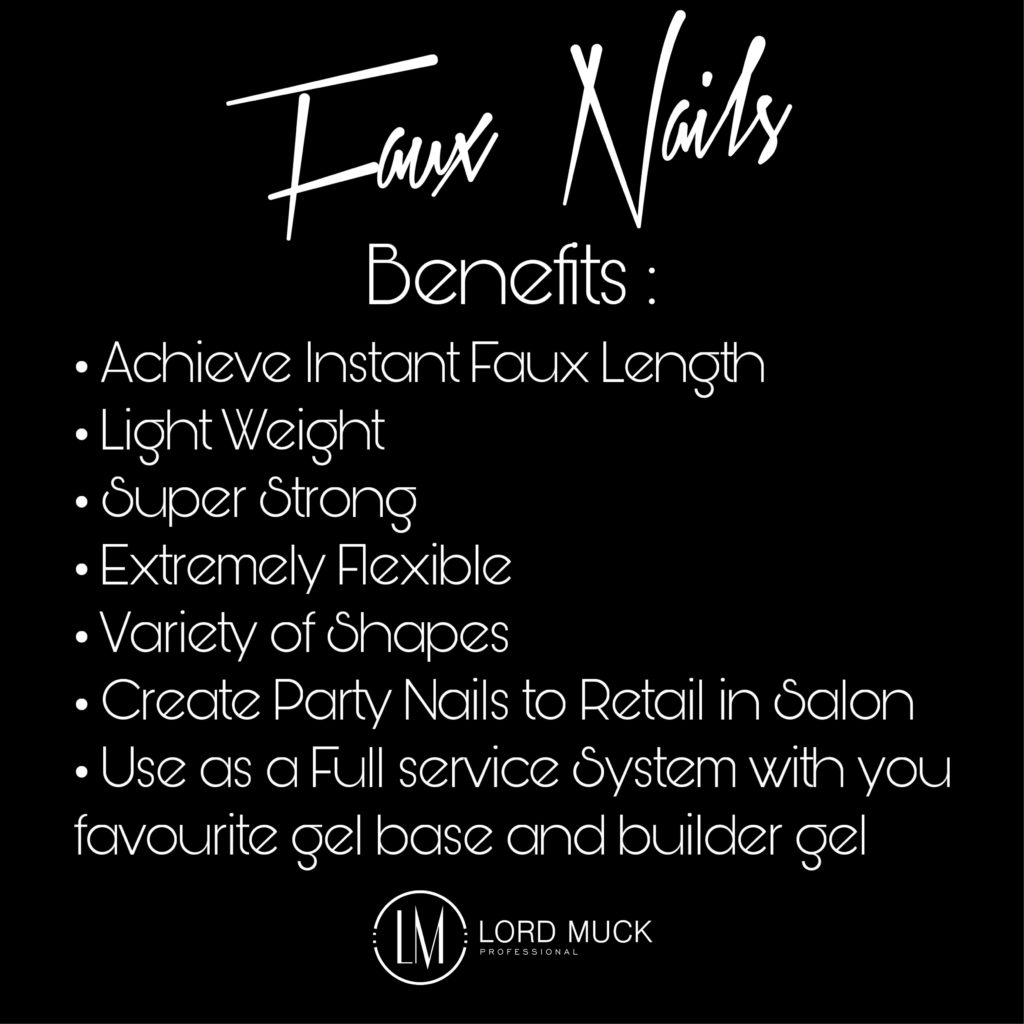 Specifications:
Material: ABS Clear
Style: Long Coffin
Type: Full Cover
Colour: Clear
Application: Nail, Finger
Packaging: Clear Hard Case Box
Quantity: 520 PCS
Sizes: 12 Different Tip Sizes
Note: We have everything you need to retail to your customer as Press On Designer Nail Set pack.
We have nail glue, double sided glue tabs, mini nail files and alcohol wipe listed under LMP accessories.